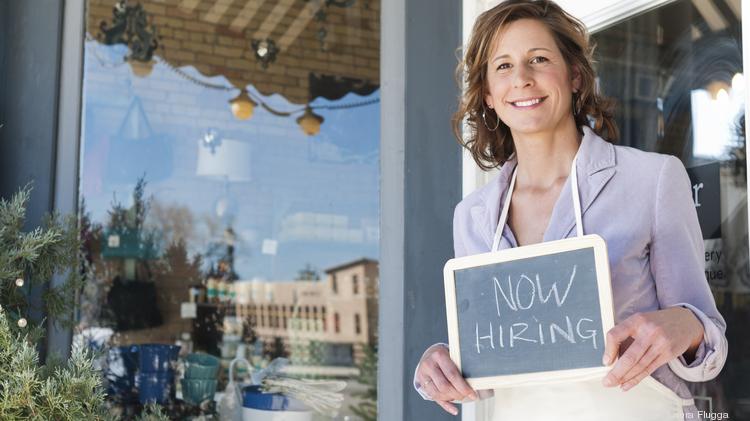 Each year, Google receives more than 2 million job applications. That's an average of more than 38,000 per week.
Needless to say, they aren't exactly struggling to find candidates
There's a lot the Googles and Facebooks of the world have going for them to attract job seekers: Size, brand recognition, growth and a culture that consistently earns best place to work awards.
Google offers extensive perks for employees (some more "out there" than others) that appeal to job seekers, from on-site doctors to toilets with seat warmers. Facebook has a barber shop on site, multiple restaurants and an arcade, and offers "baby cash" to employees with newborns.
Small businesses and startups can't exactly match these perks, and they don't have the brand recognition to have applicants lined up out the door. But that doesn't mean they can't compete for talent…they just have to change how they do it.
1. Understand the ideal candidate's motivators
Everyone is motivated by different things, whether it's money, autonomy, access to leadership or growth.
The first step to finding the right people is identifying what the ideal candidate is looking for then make sure that's something the organization offers. Hopefully, ideal candidates are easy to find as you should have a few inside the organization already.
Talk with top performers and ask what motivates them to stay, if you don't know already. Ask what they like most about working at the company.
Take that feedback and ask candidates what they're motivated by. If their responses are similar to employees' responses, chances are they will also want to stay and grow within the organization.
2. Sell the differentiators
Rather than trying to compete against the flashy things larger companies offer, attract candidates by selling the people and the culture.
If someone says they're motivated by career growth, bring in an employee who's advanced within the organization and have them explain what it takes to succeed there. If a candidate values time with leadership, ask someone from the leadership team to sit down with them and explain their involvement. If they're passionate about giving back, share any community service the company's involved with.
3. Hire for culture fit
Companies are putting a focus on culture more now than ever before. An employee with the right skills and the wrong attitude can lead to turnover and a shift in the culture, and that's the last thing a small business needs.
Every hire plays a big role at a small company, so it's crucial to not only find people who will move the needle in terms of revenue, but who will also contribute positively to the culture.
A lot of companies make the mistake of focusing solely on a person's hard skills, when in reality it's important to look at whether each candidate has the personality to be happy at the organization, and if current employees will enjoy working with them.
Have candidates meet with as many employees as possible to determine whether they're a culture fit. Give them a tour of the office or invite them out for a happy hour. The interview process is meant for both the organization and the candidate to decide if the other is a match.
It's also important to continue interviewing, even before there's a need. That way you A) keep candidates in the pipeline and B) know what's happening in the market. Pay attention to what skills are in demand. Look at benefits other companies are offering. Be proactive and think about what the organization may need down the road.
via Bizjournals.com